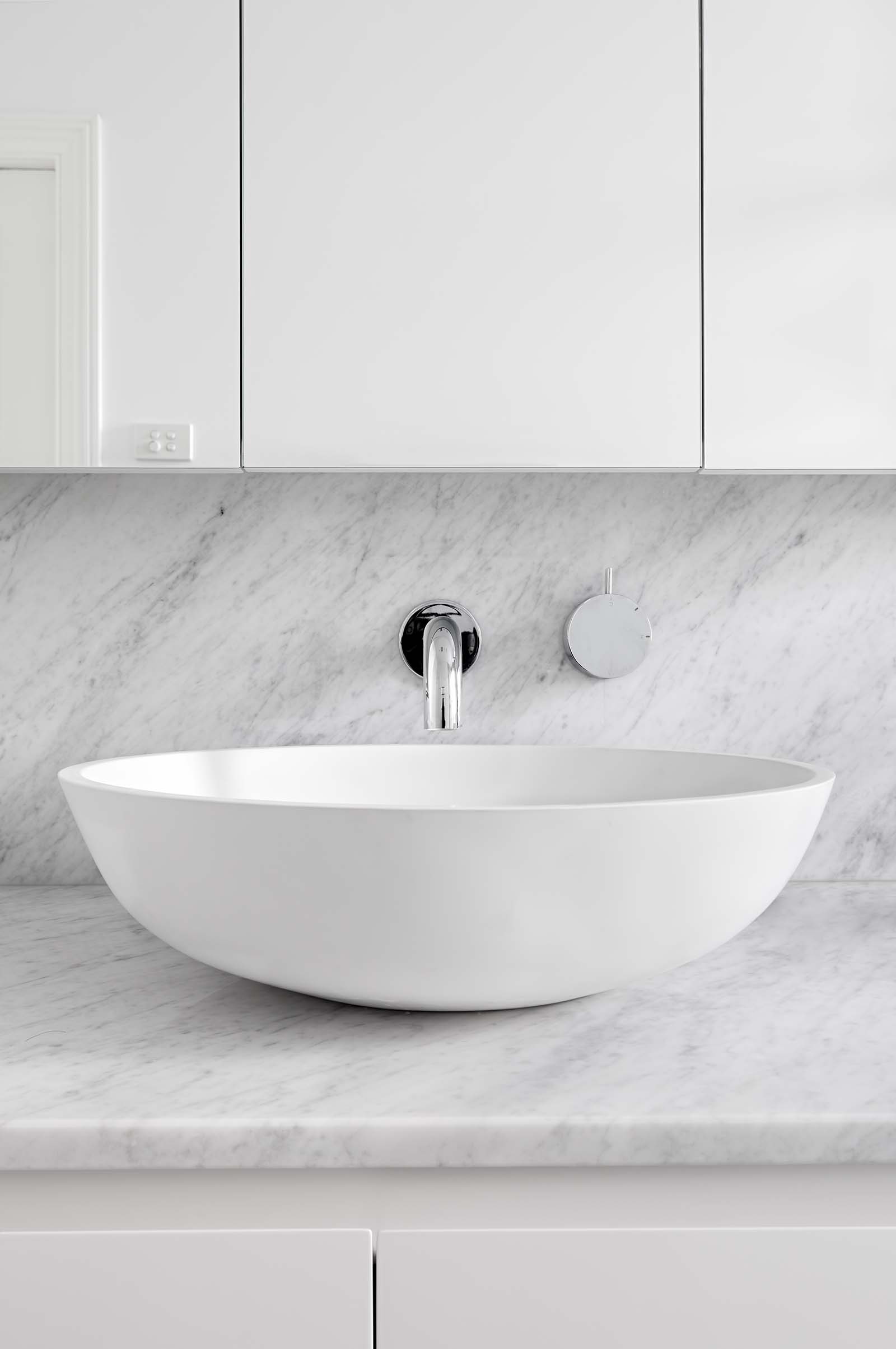 Orrong Crescent Bathroom
This finely detailed bathroom required scrupulous attention to detail and exacting standards from the outset of the project. The honed marble tiles display a fine grain of natural stone, capturing the calmness and restraint in the design.
Execution of the work to achieve perfectly aligned tile lines and stainless steel shelf inserts, was a product of careful setout work in early stages, as well as ongoing rigor in maintaining quality and millimetre perfect tolerances across every trade.
Photography by Lisbeth Grosmann